Property #7110
Grand Bahama Island, Freeport/Lucaya
General Description | Location Type | Sleeping Facilities | Baths | Other Living Space | Kitchen/Dining | Amenities | Parking Facilities | Pet Information | Activities/Entertainment | Rental Rates | Dates of Availability | Contact Owner | Important Notice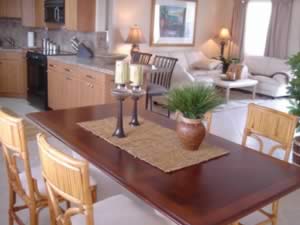 Description:
The Ultimate Getaway with Charm and Luxury Newly decorated apartments that are fully furnished and equipped, with building security and a private entrance.

*Superior:Penthouse
*First Class: Two Master Bedrooms and Bath
*Ultimate: One Master Bedroom and Bath
*Deluxe: Studio

---
Location Type:
Ocean location
---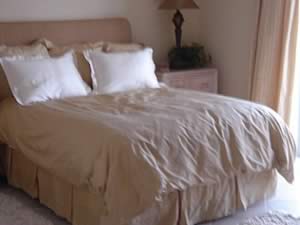 Sleeping Facilities:

Number that can sleep in the unit: 1-6

Number of bedrooms: 0-2

Number of queen size beds: 1-2

Number of single beds: 1

Bed linens provided: yes


---
Baths:
Number of bathrooms: 1-2.5

Number of tubs: 1-2

Number of showers: 1-2

Bath towels provided: yes


---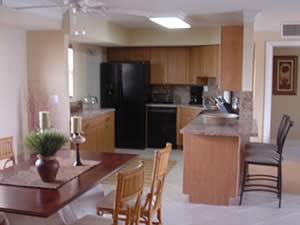 Kitchen/Dining Information:
Full kitchen: yes

Dining room: yes

Garbage disposal: yes

Refrigerator: yes

Outdoor gas grill: yes

Stove/oven: yes

Dishwasher: yes

Microwave oven: yes

Cooking-eating utensils: yes

Kitchen linens/towels provided: yes


---
Other Living Space Information:
Living room: yes

Unscreened patio: yes

Unscreened balcony: yes


---
Parking:
Outside parking next to unit: yes
---
Amenities:
Phone:

Central air conditioning: yes

Radio/alarm clock: yes

TV with antenna: yes

TV connected to cable: yes

TV connected to satellite: yes

VCR: yes

Stereo radio: yes

Stereo CD player: yes



Private pool: yes Private heated pool: yes

Personal clothes washer: yes

Personal clothes dryer: yes

Beach - within walking distance: yes

Public clothes washer: yes

Public clothes dryer: yes

Other amenities not listed above: Boat Dockage


---
Pet Information:
Pets not allowed.
---
Activities/Entertainment:
Beach: yes
Biking: yes
Boat docking: yes
Boat rentals: yes
Conoeing: yes
Fishing: yes
Golf: yes
Grocery stores: yes
Guided tours: yes
Horseback riding: yes
Movie theater(s): yes



Night life: yes
Restaurants: yes
Shopping: yes
Shuffleboard: yes
Skin diving: yes
Snorkeling: yes
Surfing: yes
Swimming: yes
Tennis: yes
Video rentals: yes
Water skiing: yes
Wind surfing: yes




More information is available at www.bahamacondorentals.com
---
Rental Rates:

March-June 50% off Published Rates
July-October 35% off Published Rates
November-February Published Rates



Currency: US Dollar

Click here for a Currency Converter
---
Dates of Availability:
Year Round
---

E-Mail:contactus@bahamacondorentals.com

---
Important Notice:
RentMyCondo.com and the owner of the property have made an attempt to be accurate in the above information. However neither RentMyCondo.com or the property owner guarantees the accuracy of the information. It is the renter's responsibility to verify all information with the owner before entering into a rental agreement.

RentMyCondo.com
P.O. Box 195
Middlebranch, Ohio 44652
[ Home Page ] [ Search For Property ] [ List Your Property ]
Copyright 2006 RentMyCondo.com, All Rights Reserved